British Columbia Hunting Guide
Logan Peasley of Peasley Hunts is a Hunting Guide and Outfitter located in Jaffray, British Columbia. We offer guided trips across the province of British Columbia. Hunts include Grizzly Bear, Black Bear, Mountain Lion (Cougar), Bobcat, Lynx, Wolves, Mountain Goats, and Moose.
Hi I'm Logan Peasley and I'm a seasoned British Columbia Hunting Guide. I specialize in big game hunts throughout British Columbia. I started out in the guiding industry at the early age of thirteen by following my cousins, the Lancasters, around the wilds of the North West territories. A passion for the great outdoors and the industry began from spending my childhood with these good people. I continued to guide for them, as well as many other outfitters over the past eighteen years.
I now run a large majority of my own hunts including: mountain lions, bobcats, lynx and wolves in the winter months from November 15th until February 15th. In the fall from September 10th to October 31st, I run mountain goats in a variety of locations across BC that hold some excellent trophy class animals. The spring months, from April 15th to the 25th, I start with Western Merriam turkey hunts. Quickly following that, I jump into black bears and Interior mountain grizzly hunts running from April 25th to June 30th.
My clients appreciate my attention to details, my hunting knowledge and my focus on safety. You can be rest assured that we will do our very best to make your hunt memorable and a trip that you will cherish for a lifetime.
I started my own British Columbia Hunting Guide business about six years ago and have done very well, as I am sure the photo album will show. Being in the business for the many years, and having the good fortune to grow up doing what I love, I have learned from some of the best outfitters that the industry has to offer. A great work ethic, excellent people skills, professionalism and of course extensive animal knowledge are the perfect ingredients for your successful hunt of a life time. Peasley Hunts are determined and passionate about making today's dream tomorrow's reality.
Recent British Columbia Hunts
Ian Chestnuts 2017 Goat Hunt
Ian Chestnut of Firth signed up to hunt with me back in Jan of 2017, he's not regretting his decision one bit.
We camped out in our Hilleberg two man tent for three out of the 7 nights and had an excellent adventure. Spotting 17 goats in three days is always a good time. We decided not to shoot his goat the first day because we wanted to explore and see what other options were out there simply for sporting sake.  On day three we knew he was the biggest goat on the mountain, which the pictures show, after a lot of hard work and patience we were snapping pictures and hiking back to camp with a heavy pack doing our best to beat sun set so we diddnt have to hike in the dark. A goal we also achieved. Hard work pays off every time.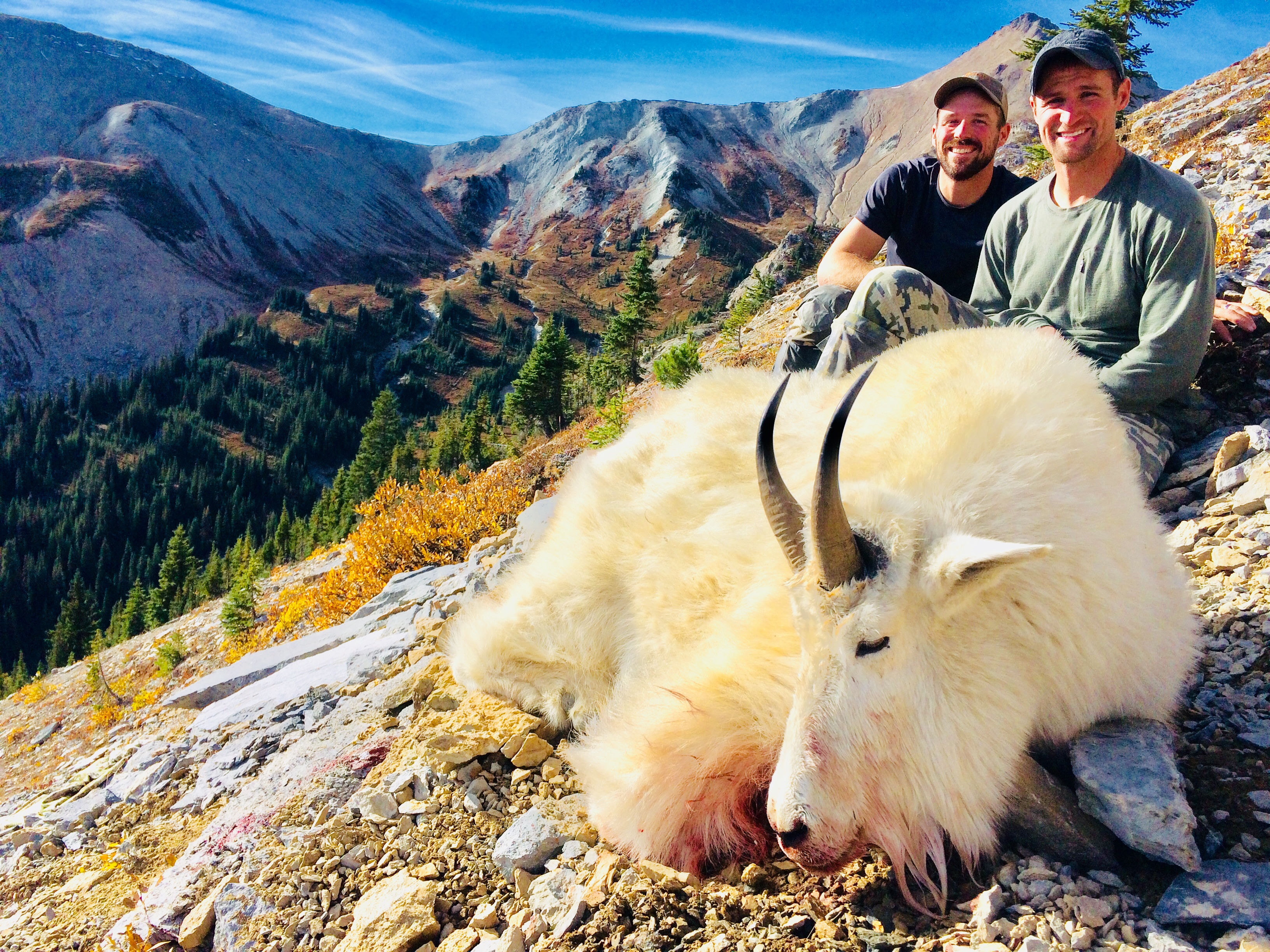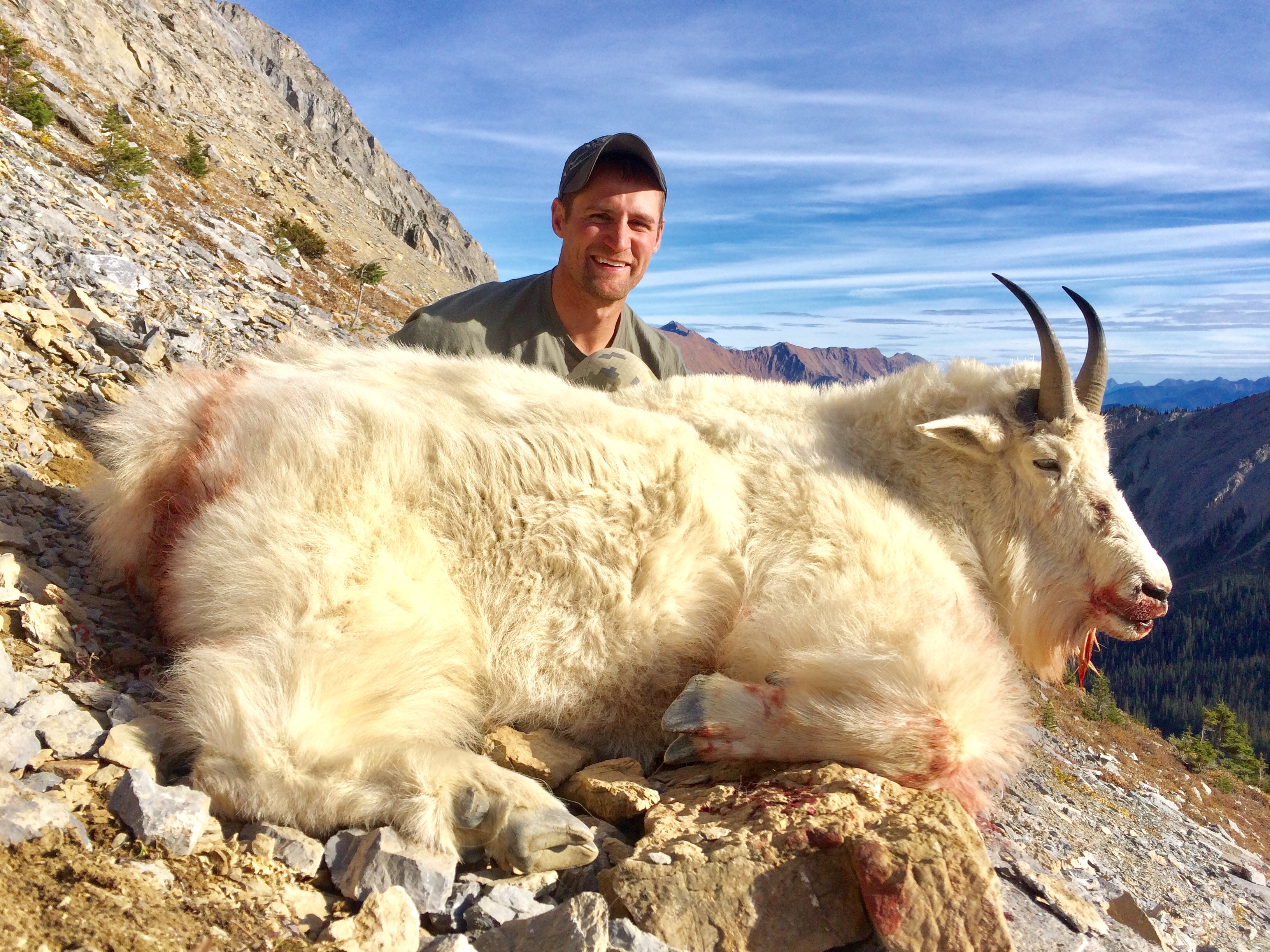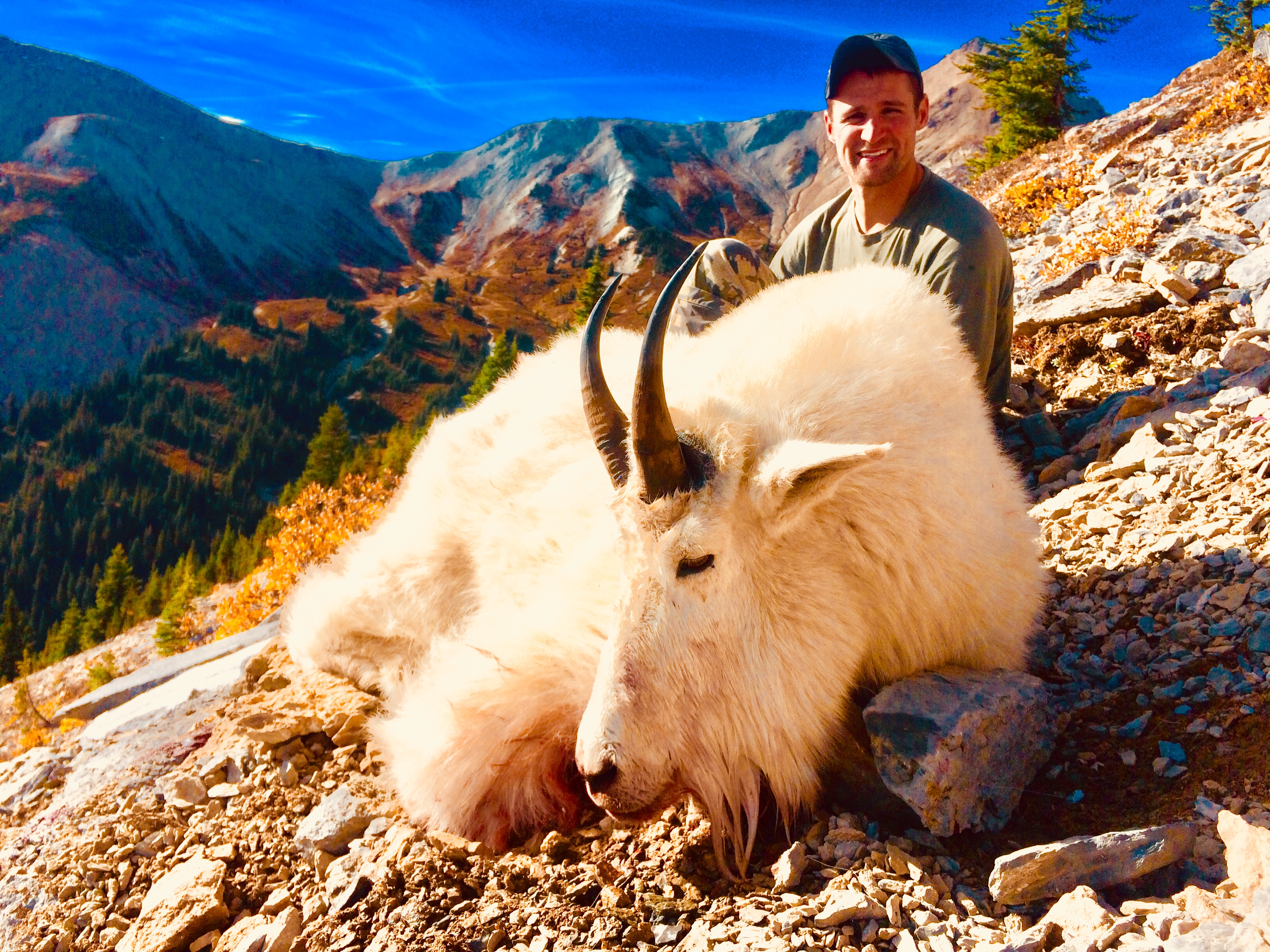 British Columbia Hunting Seasons

BC 2017 Cougar Hunting Season Start Countdown